ITIL 4 Foundation
Hours: 24
Tuition: 1695.00
Expenses: 345
Total Cost: 1945.00
Who benefits from ITIL® training?
Anyone seeking a basic understanding of the ITIL® framework
Anyone looking to stand out to employers and recruiters
Anyone seeking professional development, recognition, or promotion
Anyone who wishes to stay competitive in the rapidly changing technology industry
Microtrain offers a 3-day course to prepare for the ITIL 4 Foundation certification exam. The ITIL 4 Foundation Certificate in IT Service Management demonstrates an understanding of the key concepts, guiding principles and four dimensions of IT Service Management, within an IT Service Value System (SVS). This course outline follows the ITIL Foundation: ITIL 4 Edition.
Course Objectives
Understand the key concepts of ITIL service management.
Understand how ITIL guiding principles can help an organization to adopt and adapt ITIL service management.
Understand the four dimensions of ITIL service management.
Understand the purpose and components of the ITIL service value system, and activities of the service value chain, and how they interconnect.
Understand the key concepts of continual improvement.
Learn the various ITIL practices.
WIOA Approved Training Course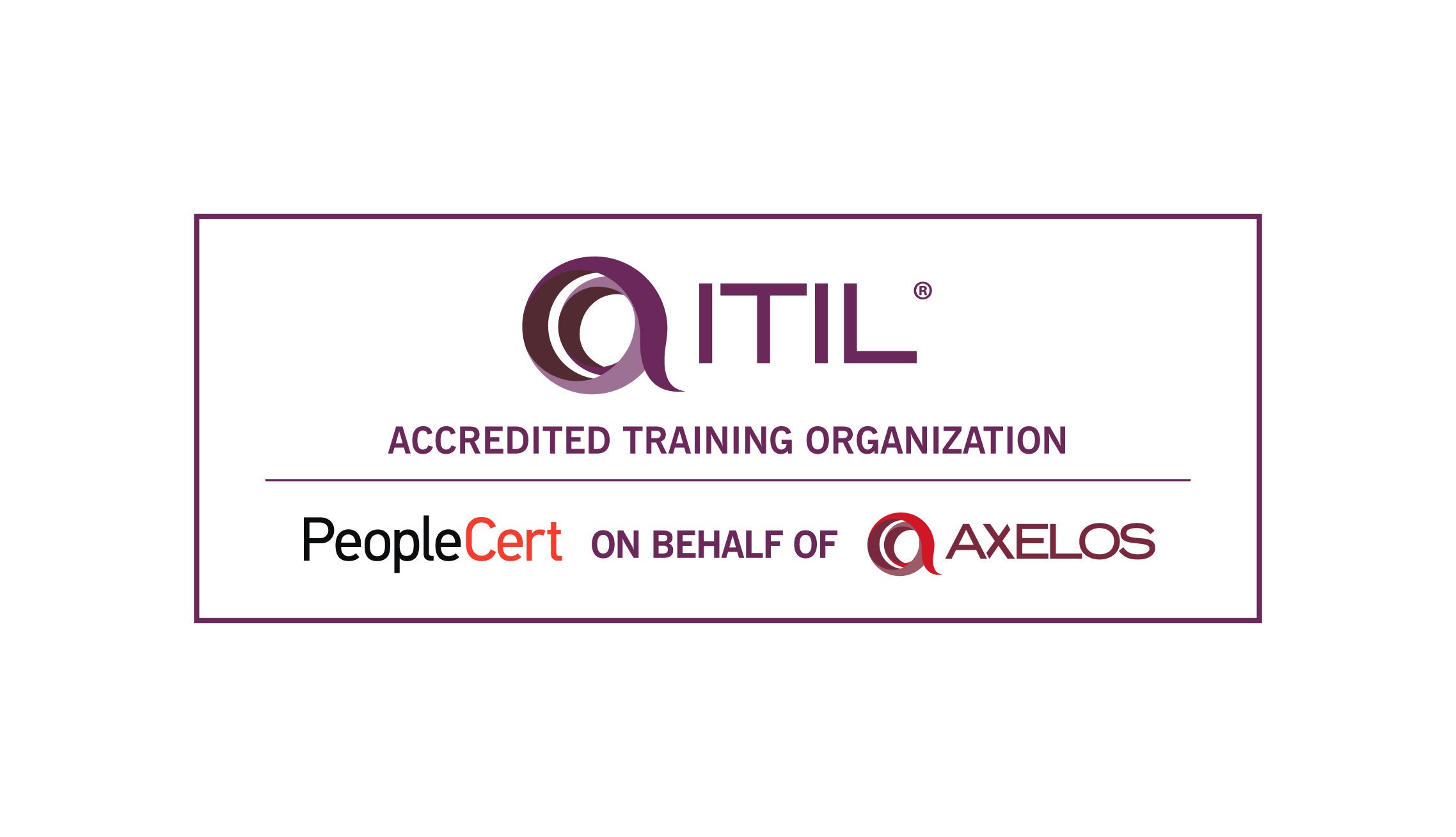 ITIL® is a registered trademark of AXELOS Limited. Used under license of AXELOS Limited. All rights reserved.
Available Courses
A complete list of the available core and elective courses for ITIL 4 Foundation
Exam Pass Guarantee
At Microtrain we are committed to your success! Let us show you the return you get from great tech training. We will personally guarantee that if you take our class and follow our program you will be successfully certified!
ITIL 4 Foundation
The ITIL 4 Foundation Certificate in IT Service Management demonstrates an understanding of the key concepts, guiding principles and four dimensions of IT Service Management, within an IT Service Value System (SVS). This course outline follows th...
Read more
David
A Cisco Success Story
I attended a resume writing seminar & conducted mock phone interviews with a Microtrain career counselor. These two activities gave me a leg up on distinguishing myself from all the other people looking for work. Since the career counselor's at Microtrain had a track record of getting people hired, their insight and positive past experiences helped me tremendously in getting hired with a Cisco Voice Systems Integrator in the Chicago area. I was hired as a Cisco Voice Tech Engineer with a starting salary of $65,000 / year with a Cisco voice systems reseller located in the Chicagoland area. Microtrain was very instramental in making this a reality. From expediting my WIA grant, to providing excellent hands-on training from knowledgable instructors I was able to achieve becoming certified with my CCNP. Microtrain's career services was the final catalyst in connecting me with this company by communicating with them on my behalf and with me in setting up the interview. One week later and I was hired. No joke. Thanks Microtrain!
Mery Castillo
Recently Employed at Comcast
It means a lot to have a relationship with my Career Service Manger, and Elliott Esparza has been great to work with. We went over my resume, completed mock interviews, he kept me informed about positions that fit my skill set, gave me motivational advice...what else can I say, he has been great! I wouldn't have been able to get this job without his help! Working with Elliot definitely helped to open up more job opportunities and also gave me a fresh perspective on how I can improve my interviewing skills while I still was looking for work. If you want the best technical training, MicroTrain is definitely the school to attend. They have so much to offer their students: career services, resume workshops, hiring events, knowledgeable instructors, mock interviewing - their critical path tool is also an excellent resource. MicroTrain staff, instructors, and career services definitely go out of their way to ensure the success of their students.
Christopher Fowler
MCSA
Very thorough, good mix of lecture and lab work. Al is great! Keeps classes interesting and supplements required test material with need-to-know items from real world experience.
Kaycee Ekufu
MCSA
The instructor [Al Khalfan] was very knowledgeable in the field. He presented the materials and concepts with a professional touch. He also frequently adds humor to his teachings, which made it easier for me to understand. The support staff was all nice, gentle, caring, and very helpful. The materials, rooms and amenities were excellent and exceeded expected standards.
Jim Muzzillo
Benefit of Career Services
The biggest benefit of my time at Microtrain during this time was meeting Dawn Mondo. I attended a job fair held at the Lombard location but not a lot came of it. I accepted a position with from an outside company as a contractor, only to have the offer fall apart. I contacted Dawn and explained that the new position I had fallen through and that I had exhausted my unemployment benefits. Dawn stepped up and started calling her contacts and almost immediately found a new contractor. I was offered a position which resulted in the job where I'm working. This was a huge benefit. I cannot describe the help that career service has been to me. I had cast myself into an academic mold by staying at my former employer for far too long a period. I believe that when the contract position that I am working at ends I will be viewed in a new light. I have taken a number of classes through Microtrain and I like their hands-on approach. The feature of the employment services just adds to the benefit. If someone asks me to recommend a training center, Microtrain is always at the top of my list.