Your success. Our passion.
Trained, Certified, Hired: we believe this simple formula is the key to long-term career success.
Trained
Acquire or refine the skills and knowledge needed for career advancement or re-entry into the workforce.
Certified
Separate yourself from the pack by demonstrating verified, up-to-date skills.
Hired
Take advantage of our employer relationships, hiring events and personal branding tools.
---
Workforce Innovation & Opportunity Act
Get back to work by utilizing government-funded training. Learn how to apply for the WIOA program, as well as valuable job search skills and networking opportunities by attending MicroTrain's FREE WIOA Seminar.
Register Now For Our Free WIOA Seminar
Workforce training and services for the unemployed. MicroTrain Technologies, a WIOA provider.
---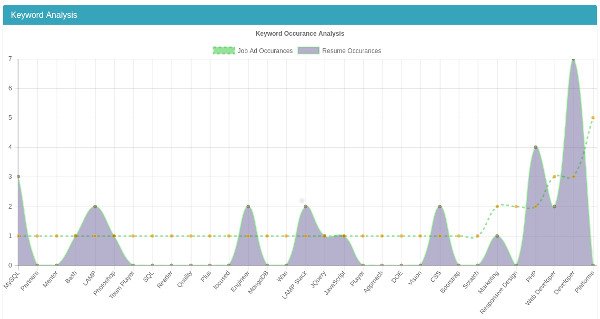 How does your resume stand up to your target job ads? MicroTrain's newest resume analysis tools will help you find out! Get insight on the hottest skills and keywords and close that hiring gap!
Only from MicroTrain, only on TheProfessional.Me.
Try our free demo
---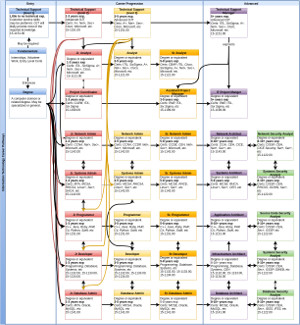 Entry into the information technology field typically requires a four-year degree in an area of study related to computer science or computer information systems. In lieu of a degree, entry into this field may be obtained through entry-level support roles or, though rare, a demonstration of natural talent. With a four-year degree, one should be able to skip entry-level support roles and move straight into a junior level role in a given discipline. Even this, however, is growing increasingly difficult without internships and/or a convincing demonstration of knowledge and skills. Internships, volunteer work, and industry certifications are all great ways of overcoming any of these barriers. MicroTrain offers high-demand industry certifications that give you that extra edge in the IT field.
Download our free guide
---
Our Vision
To see each person develop a habit of lifelong learning, professional development, and career advancement.
Our Mission
To help those in transition become trained, certified and gainfully employed while helping companies make great hires.
Use our tools to discover the best employment fit for you.
Start building a brand that will reflect your experience, talents and career goals.
You have 6 seconds to impress recruiters with your resume. Use our Resume Gap Analysis tool to make those 6 seconds count.
Career planning, personal branding and job search all on one site. All on TheProfessional.Me.
Corporate Training
Productivity + Efficiency + Accuracy = ROI. Let us show you the return you get from great tech training
Room Rentals
We're ready for you and your students. We do all the hard work so you don't have to.
Recruitment Services
We use leading-edge technology and resources in our recruitment process. Let us help you fill your roles as efficiently as possible.