Sr. Program Director
Chris Hunigan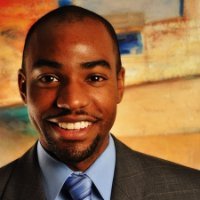 Chris has over 15 years of sales and technology experience, building lasting relationships with his clients by uncovering their real needs. He has built several PC's and is heavily involved with the latest technology. Chris is truly dedicated to the training, certification, and employment needs of individuals, as well as increasing the skills and efficiencies of his corporate clients. The customer comes first to Chris, and his devotion towards mentorship and motivation will surpass every client's expectations.
EMAIL:
chunigan@microtrain.net
PHONE:
(630) 981-0207
Jennie
Student Employment Success - Project/Process Manager
My Career Services Manager was very friendly and helpful and had excellent follow-up. She seemed to really care how things were going and kept me moving in the right direction. The resources available in job search were great and the visibility that there were jobs out there looking for my skillset was promising. Additionally, the training, as well as having an updated resume stating the Microtrain course work I had taken made me feel more confident and marketable as I looked for employment. It showed that I was dedicated and took project management and process management seriously.
Ron Cwik
PMP Certification Training, 2008
Great training facility. Great instructors. Great experience.
Christopher Fowler
MCSA
Very thorough, good mix of lecture and lab work. Al is great! Keeps classes interesting and supplements required test material with need-to-know items from real world experience.
Jim Muzzillo
Benefit of Career Services
The biggest benefit of my time at Microtrain during this time was meeting Dawn Mondo. I attended a job fair held at the Lombard location but not a lot came of it. I accepted a position with from an outside company as a contractor, only to have the offer fall apart. I contacted Dawn and explained that the new position I had fallen through and that I had exhausted my unemployment benefits. Dawn stepped up and started calling her contacts and almost immediately found a new contractor. I was offered a position which resulted in the job where I'm working. This was a huge benefit. I cannot describe the help that career service has been to me. I had cast myself into an academic mold by staying at my former employer for far too long a period. I believe that when the contract position that I am working at ends I will be viewed in a new light. I have taken a number of classes through Microtrain and I like their hands-on approach. The feature of the employment services just adds to the benefit. If someone asks me to recommend a training center, Microtrain is always at the top of my list.
Mery Castillo
Recently Employed at Comcast
It means a lot to have a relationship with my Career Service Manger, and Elliott Esparza has been great to work with. We went over my resume, completed mock interviews, he kept me informed about positions that fit my skill set, gave me motivational advice...what else can I say, he has been great! I wouldn't have been able to get this job without his help! Working with Elliot definitely helped to open up more job opportunities and also gave me a fresh perspective on how I can improve my interviewing skills while I still was looking for work. If you want the best technical training, MicroTrain is definitely the school to attend. They have so much to offer their students: career services, resume workshops, hiring events, knowledgeable instructors, mock interviewing - their critical path tool is also an excellent resource. MicroTrain staff, instructors, and career services definitely go out of their way to ensure the success of their students.