Certified ScrumMaster CSM®
$300 OFF - Limited Time Offer - Enter the discount code SCRUM at checkout for a final cost of $960.
Organizations across the globe have adopted Agile methods to streamline efficiencies, and Scrum is the most popular of the Agile frameworks. An Agile Certified ScrumMaster® has the ability to complete large projects while rapidly adapting to changes in scope. On average, Certified Scrum Masters® (CSMs®) earn salaries of $55K-$110K according to PayScale.com. This certification adds value to many other MicroTrain certifications, especially Project Management Professional training.
Begin your Agile journey, become a Certified ScrumMaster, attend MicroTrain's authorized Scrum Master certification classes conveniently located in the Chicago area.  A Scrum Alliance® Registered Education Provider (REP),  providing instructor-led classroom training,  real-world experiences, hands-on team activities to illustrate Scrum practices and principles. 
This course is taught by Bob Sarni, Certified Scrum Enterprise Coach (CEC) and Certified Scrum Trainer (CST). https://www.linkedin.com/in/bobsarni/
Who benefits from CSM training?
Any project managers looking to add an extra edge to their management abilities
Anyone looking to improve the process of completing large tasks
Anyone who wishes to increase their marketability by mastering the relevant Agile method
Anyone who needs to constantly adapt to industry changes
alarm
Remote Live - Lombard, IL
11/28/2022 - 11/29/2022
09:00 am CST - 05:00 pm CST
Enroll
calendar_today
The full schedule for this and related courses is available below.




Full Schedule
About this Course
This 2-day training course covers the principles of Agile and Scrum methods. Through a combination of robust simulations, hands-on experimentation, and high-quality instruction, students will learn the fundamentals of Scrum and how to facilitate, coach and lead an Agile project.
The course fee includes all course materials, certification exam cost, two retakes and a 2-year membership in the Scrum Alliance organization (ScrumAlliance.org).
Course Objectives
Understand the values and principles of Agile
Master the 5 Scrum values and the Scrum framework
Understand how the Scrum framework functions within an organization
Understand the difference between a ScrumMaster and Project Manager
Learn how to build and guide a team according to the Scrum values
WIOA Approved Training Course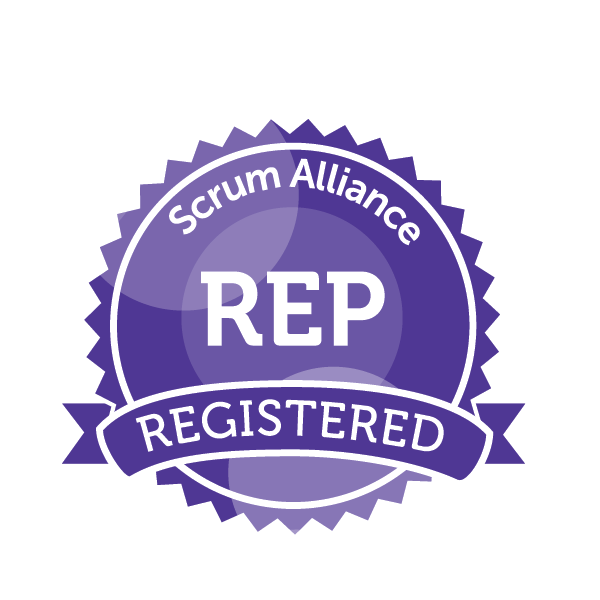 Exam Details
Exam:Certified ScrumMaster® (CSM)
Exam Information
| | |
| --- | --- |
| Exam Code |  Certified Scrum Master® (CSM) |
| Number of Questions | 50 |
| Passing Score | 37 out of 50 |
| Types of Questions | Multiple choice |
| Length of Test | 60-minute time limit, you will have 2 attempts within 90 days of receiving Scrum Alliance welcome letter to pass the exam at no cost.  |
| Exam Results | Provided immediately |
Exam Pass Guarantee
At Microtrain we are committed to your success! Let us show you the return you get from great tech training. We will personally guarantee that if you take our class and follow our program you will be successfully certified!
Christopher Fowler
MCSA
Very thorough, good mix of lecture and lab work. Al is great! Keeps classes interesting and supplements required test material with need-to-know items from real world experience.
Jennie
Student Employment Success - Project/Process Manager
My Career Services Manager was very friendly and helpful and had excellent follow-up. She seemed to really care how things were going and kept me moving in the right direction. The resources available in job search were great and the visibility that there were jobs out there looking for my skillset was promising. Additionally, the training, as well as having an updated resume stating the Microtrain course work I had taken made me feel more confident and marketable as I looked for employment. It showed that I was dedicated and took project management and process management seriously.
Robert Graf
MCSA
Microtrain presents the course material in an interesting and concise manner. Microtrain gives the student all the resources necessary to pass the certification exams. Both the Chicago and Lombard facilities were excellent, and the staff goes to any length to accommodate any student changes.
D. Easter
PMP Certification Training, November 2008
Thanks Microtrain for conducting a great PMP course that set me on a successful path to obtain my PMP certification. I have passed the test!
David
A Cisco Success Story
I attended a resume writing seminar & conducted mock phone interviews with a Microtrain career counselor. These two activities gave me a leg up on distinguishing myself from all the other people looking for work. Since the career counselor's at Microtrain had a track record of getting people hired, their insight and positive past experiences helped me tremendously in getting hired with a Cisco Voice Systems Integrator in the Chicago area. I was hired as a Cisco Voice Tech Engineer with a starting salary of $65,000 / year with a Cisco voice systems reseller located in the Chicagoland area. Microtrain was very instramental in making this a reality. From expediting my WIA grant, to providing excellent hands-on training from knowledgable instructors I was able to achieve becoming certified with my CCNP. Microtrain's career services was the final catalyst in connecting me with this company by communicating with them on my behalf and with me in setting up the interview. One week later and I was hired. No joke. Thanks Microtrain!